Personal Debit Card

A Mastercard® Debit Card from Walpole Co-operative Bank includes a range of services:
Shop Worldwide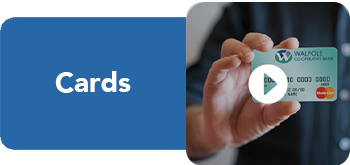 Recognized at merchants and ATMs across the country and around the world, purchases are deducted directly from your checking account. Limitations apply based on your account balance or daily limit, whichever applies.
Please note: To use your Debit Card while traveling outside of the United States you must notify us before you leave.
Get Cash
Just look for the NYCE, Accel or Cirrus logo – or ask for "cash back" when making a purchase with your debit card.
Avoid ATM Surcharges
As a member of the SUM® Program, Walpole Co-operative Bank customers can use any SUM program ATM surcharge-free.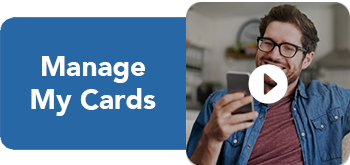 Manage Your Card
You can use Mobile Banking to monitor your card, set spending limits, establish controls and turn it "off" if lost or stolen.
Two-Way Text Alerts
If our system detects suspicious activity on your Walpole Co-operative Bank debit card, you will receive a text message with details about the suspected transaction. All you have to do is respond to the text with a "yes" or "no" to confirm or deny the transaction. Click here to learn more about Two-Way Fraud Alerts.
Need an ATM card?
We can help with that too – just ask for details.